We gather (virtually for now) to help grow community connections and support our businesses. 
GOVERNMENT AFFAIRS BREAKFAST
A quarterly opportunity to spend one hour in discussion with government officials.
SOLVE TOGETHERS
Once every other month we come together for an hour, during which one of our members introduces a business challenge they're experiencing. We break up into teams, ideate, and then present recommendations to address their challenges. Everyone who participates in these collaborations feels a great sense of teamwork and comraderie. It's an amazing time together.
COFFEE HOURS
Once every other month ABC will host this guided networking hour bringing new members and returning members together with the goal of connecting, sharing knowledge about ABC, and how to get involved. Everyone invited!
LOG-IN PLUG-IN
On the 3rd Thursday of every month, we will host a 45min zoom call to keep members informed about local opportunities for funding and business development that are available to help you grow and strengthen your business. In addition, we will host a Subject Matter Expert who will share their knowledge and answer your questions.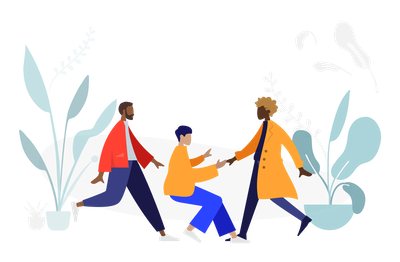 MARK YOUR CALENDAR
Event links and locations are available in our newsletter.
Most of our events are virtual at this time.
Government Affairs Breakfast – NEW DATE
Connect with local, state, and national elected leaders and ask them about issues relevant to your business.
NEW DATE: Friday, August 27th, 2021 at 11:00 a.m.
Zoom Link
Call-in Plug-in
Find out what's happening in the BIPOC business community. Discover opportunities, make connections and more.
Thursday, September 9th, 2021 at 7:15 p.m.
Zoom Link
Solve Together
Join us for this lively and collaborative experience! Put your business brain to work as you help a local business solve a current challenge.
Thursday, September 30th at 7:15 p.m.
Zoom Link